Rajasthan: Bundi, Jaipur, Kishangarh
Rajasthan was formed in 1948-1949 from a number of Princely States that had acceded to India. These three Princely States, which were then issuing postal stamps, were Bundi, Jaipur and Kishangarh.
Bundi overprinted their 1947 last issue of seven values with a Rajasthan overprint, hand-stamped in native characters. The overprints were in black, violet and blue. In 1949 four of these stamps were machine overprinted in black. The separate postal systems of the three states were terminated by the Indian Government on April 1st, 1958.
Jaipur overprinted a set of eleven stamps by machine. Ten of the overprints were on the 1932-1946 set and one was on the stamps from the earlier 1931 set. The overprints were in native and English characters.
Kishangarh issued hand-stamped overprints on almost all of its issues except the earliest ones. The overprints are in native characters and are the same as those issued by Bundi.
History
The history of these territories has been described at Bundi, Jaipur, Kishangarh.  Please see these pages.
Rajasthan – Bundi


1949
Handstamped overprints in black on stamps of Bundi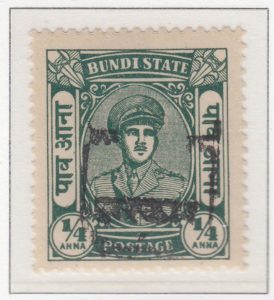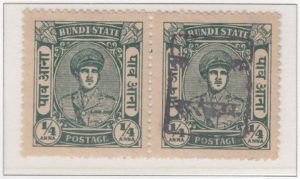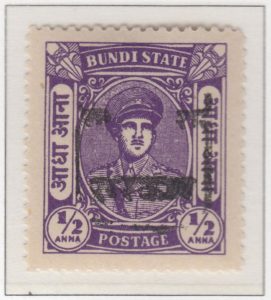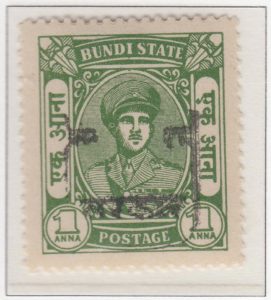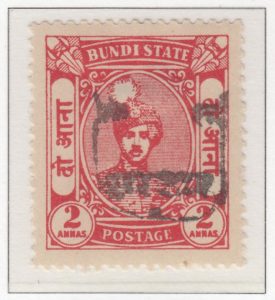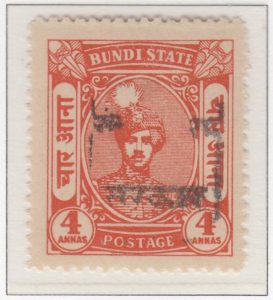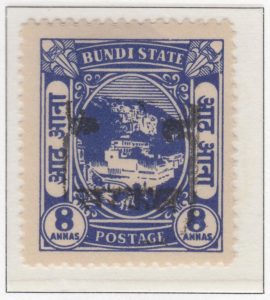 Handstamped overprints in violet on stamps of Bundi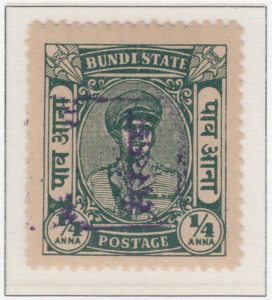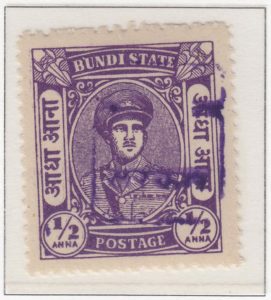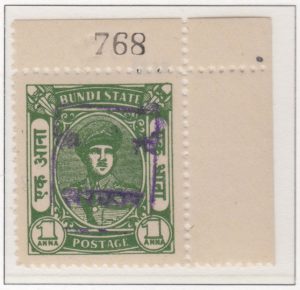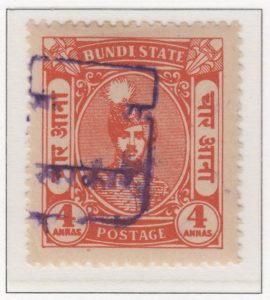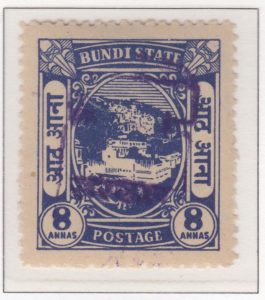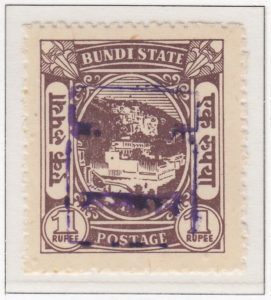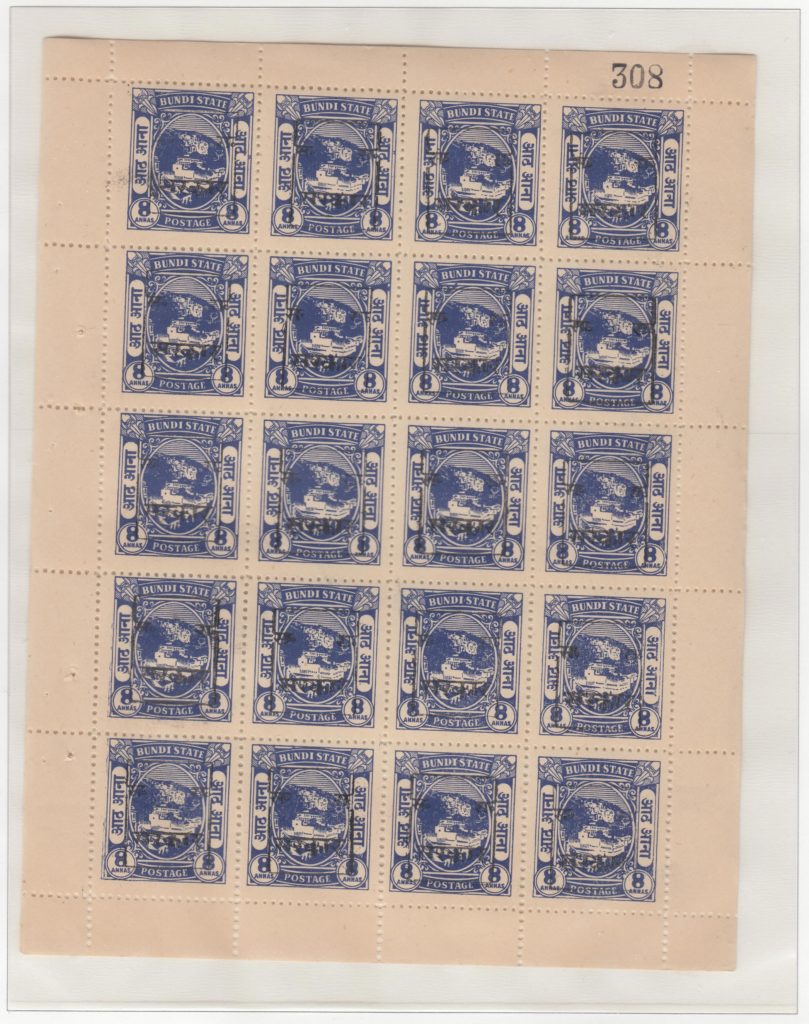 Handstamped overprints in blue on stamps of Bundi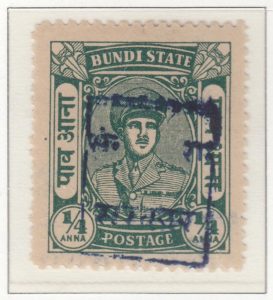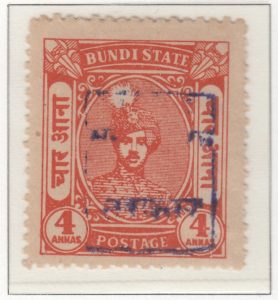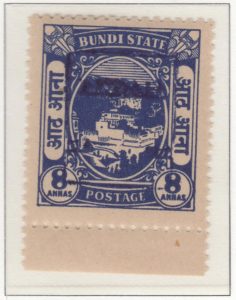 Typographed overprints in black on stamps of Bundi