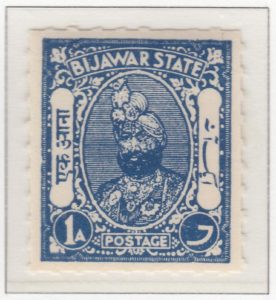 Population 110,500 (in 1901)
Bijawar was a Princely state in the central Indian Bundelkhand Agency (present day part of the Indian state of Madhya Pradesh).
Bharat Dharmendra Maharaja Sawai Sir Sawant Singh Bahadur, who ruled from 1899-1940, issued the first stamps in 1935 and 1936.
The stamps were type set and gummed. Most of the stamps were perforated 11, though some were roulette 7. There are many varieties with partial imperforates, full imperforates, etc.
Click here to see all stamps from Bijawar in this exhibition.
History
The princely state of Bijawar covered almost 1,000 square miles in the state of Madhya Pradesh.  It was about half forested and, although believed to be rich in minerals, lacked sufficient transportation to support mining.  It was founded in the 1600s, but the present rulers descend from the conqueror Chhatarsal, who was a Bundela Rajput.
Bijawar came under British control in 1811.  Subsequently, as a reward for loyalty during the Indian Mutiny of 1857, Bhan Pratap Sing, whose long rule spanned from 1847-1899, was granted an 11 gun salute, an honorific robe, and a sanad of adoption.  In 1877, the state's ruler was granted the title maharajah.  However, by 1897, he had placed the state in so much debt that a British administrator was appointed.
The state joined India in 1950.  As part of the Indian Memory Project, the granddaughter of the last Maharini reports that her grandmother, called informally 'Brownie,' dealt gracefully with her new status under Indian rule.  Although she had grown up in legendary riches, and was married to a maharajah, she spent her old age gardening and entertaining friends. She was as comfortable in a local bus, which she used when visiting her granddaughter in school, as in a Rolls Royce. The former Maharini lived from about 1913 to 2005.
Bijawar
1935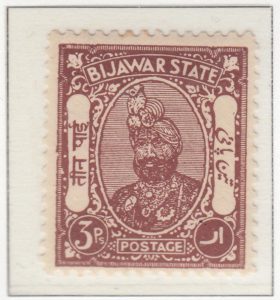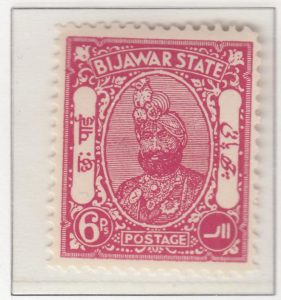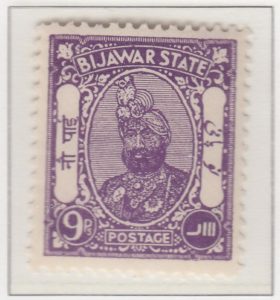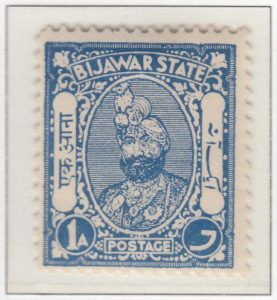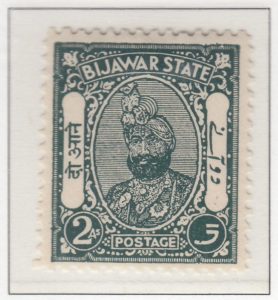 Bijawar – 1936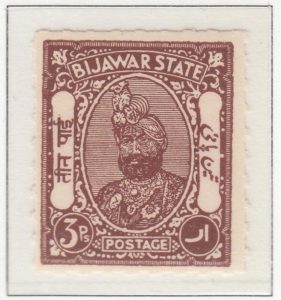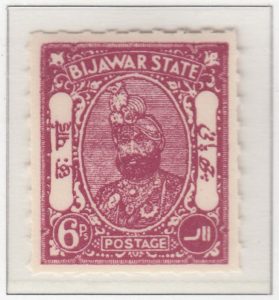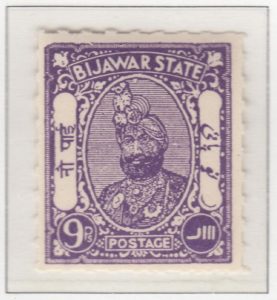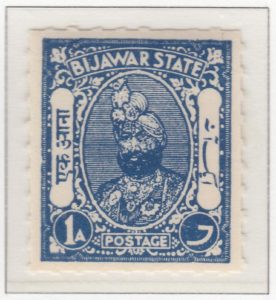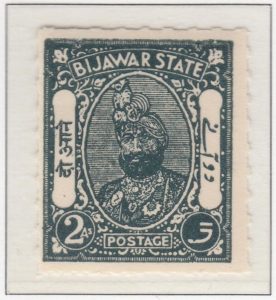 Bijawar – 1935