Population: 812,025 (in 1901)
Cochin (also known as Kochi, Perumpadappu Swaroopam, Mada-rajyam, Gosree Rajyam, Kuru Swaroopam, Kocci and Perumpaṭappu) was a princely state on the Malabar Coast in the Madras States Agency in southern India. On July 1, 1949. It formed part of the new combined state of Travancore-Cochin, which continued to use overprinted Cochin stamps. Cochin is presently part of the Indian state of Kerala.
Raja Sir Vira Kerala Varma V, who ruled from 1888 – 1895, issued the first stamps in 1882 and 1883. The stamps were issued on white wove paper in 1892. The next year the ½ put was issued on white laid paper. They were issued perforate 12 with gum. The stamps were also valid for use in Travancore.
Click here to see all stamps from Cochin in this exhibition.
History
Cochin was, and is, an important port and has been historically a center of commerce. It has been called the Queen of the Arabian Sea, and, before Europeans came, was involved in lively trade with Arabs. The Princely State included the city and surrounding areas. While small, it was of great commercial importance.
The city owes its eminence to a flood of 1341 that formed a natural harbor.  Its lively trade made it a desirable source of conquest and tribute; throughout its history it has defended itself from neighbors, such as Calicut (Calcutta), Travancore, and the Mysore Kingdom. Unsurprisingly, it came under the protection of a series of European powers.
In 1503, Cochin became a protectorate of the Portuguese East India Company and was visited by such storied explorers as Vasco de Gama.  It was the capital of Portuguese India; much of the valuable pepper trade passed through its ports. The ruler of Cochin allowed the Portuguese to construct factories, and they established printing and higher education. In 1663, as part of a dispute between rival heirs to the throne, Cochin became a protectorate of the Dutch East India Company.
Meanwhile, the British had established some commercial interests in the state.  When Cochin and Travancore were invaded by the Mysores, Britain helped to defend them.  This was followed by treaties, and the protectorate of Cochin was taken by the British East India Company. A formal treaty with the Dutch ended their hegemony in Cochin in 1814, when it came under British rule. Although relations were amicable at first, suspicion grew as the British gradually limited Cochin's power.  A plot by the prime minister to murder the British resident was uncovered and resulted in further limits on Cochin.
Cochin has had 42 monarchs; it follows a matrilineal, but complex, system of inheritance. In addition, the princely state has had a hereditary prime minister.  Since 1923, it has also had a legislative council.
The consort Parukutty Nethyar Amma was of particular note.  Married at 14 to a scholar with little interest in state administration. Parukutty assumed the responsibility for the state's daily affairs from 1914 to 1932. Unfortunately for the British, she was also an ardent nationalist, who entertained Gandhi in her home. The British felt threatened enough to make an attempt, which failed, to remove her husband from power by claiming that he was insane.
In 1947, when India declared independence, Cochin was the first princely state to join India willingly.  In 1949, it was merged with Travancore. Today, it is part of the vibrant financial, commercial, and industrial center of Kerala, and an important naval base.
Historically, Cochin – now Kochi – has had a diverse, cosmopolitan population.  It has housed ethnic groups from all over the subcontinent. There is a community of Cochin Jews, with synagogues in the city and neighboring areas.  It is also houses prominent places of worship for several branches of Christianity, including Syrian Orthodox, Roman Catholic, and Eastern Catholic.
Cochin


1892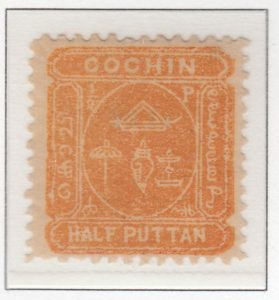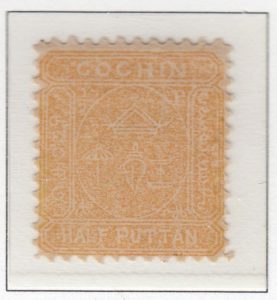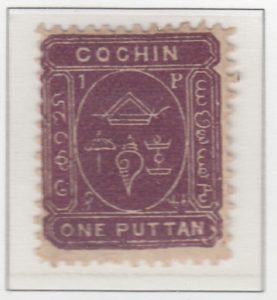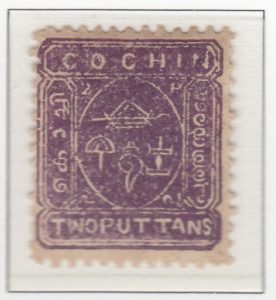 1893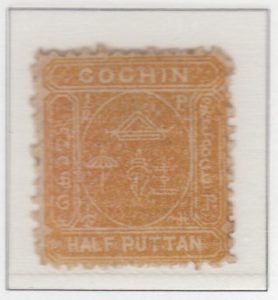 1894